Welcome to the first of our Wedmother Survival Guides, your inspirational handbook to help you survive all of the different types of weddings you might find yourself invited to.
This month, we're helping you get through that dreaded of all weddings – the Winter Wedding.  It poses issues of what to wear on your body AND your feet. The weather is unpredictable, there's not enough light in the day and it's really rather cold. So unless your winter wedding is in LA or Australia, here's how to survive the chill and embrace the warmth of a cosy winter wedding.
♥          ♥          ♥          ♥          ♥          ♥
♥ Sadly winter weddings are not built for strappy, body clinging light-as-a-feather pastel dresses with high as you like strappy sandals.  But they are built for lovely long lace sleeves, heavy jacquard fabrics (like the frock below from Coast), longer hem lines and fur lined Bardot necklines. There is definitely fun in shopping for a winter wedding outfit that covers your wobbly bits while making you look knockout. Oh and the colour choices! Where's my invitation, I need to go shopping!
♥ While those glorious 5″ peep toes might not do the job, there are plenty of other great options. Beautiful ankle boots, delicious wedges and sparkly platforms will all set off your outfit and keep your toes dry and warm.  Want to cover all bases?  Pop a pair of strappies in your bag for when the outside bit is over and you know you're safely tucked inside.
♥ You'll have to resist the urge to dig out your fur-hooded parka. But don't despair – it's a great opportunity to sport that vintage fluffy wrap that you've needed an excuse to wear since you hunted it down  randomly found it in your favourite vintage shop.
♥ Any winter bride worth her salt will have chosen a venue with a fireplace. Stake your spot, snuggle up and order a hot chocolate (with Baileys in of course!).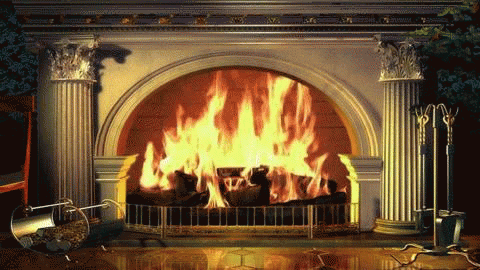 ♥ It's the perfect excuse to enjoy those lovely warming drinks you feel you can't have in the summer – mulled wine, spiced rum, winter Pimms; I can almost taste them….  And it's a perfect excuse for brides to have a Hot Chocolate bar complete with Baileys, Kahlua and other warming spirits to add!
♥ Winter make up is definitely easier that summer make up. As it gets darker earlier and rooms tend to have that low, rosy glow you can get away with darker smoky eyes and rich plums on your lips. And in that kind of light you won't need to touch up quite so much. More time to spend with that Baileys hot chocolate….
So, the ability to wear black, legitimately wear tights, drink Baileys all night and sit beside a fire surrounded by fairy lights….that winter wedding is not looking so scary now, is it! ♥