There are all sorts of fun things out there about when you should get married, what flowers you should carry and even some very odd traditions from weddings past. So grab a cuppa (or a flute!), sit back and check out this lot. What applies to you?  And will you want to change it after reading this?!
♥          ♥          ♥          ♥          ♥          ♥
♥ Which month should you get married
There are quite a few poems out there about which is the best month for your nuptials but this is my favourite.  And apparently some people take it to heart, with venues reporting less weddings in May and so generally discounting that month in order to fill the weekends with weddings!
Married when the year is new, he'll be loving, kind and true.
When February birds do mate, You wed nor dread your fate.
If you wed when March winds blow, joy and sorrow both you'll know.
Marry in April when you can, Joy for Maiden and for Man.
Marry in the month of May, and you'll surely rue the day.
Marry when June roses grow, over land and sea you'll go.
Those who in July do wed, must labour for their daily bread.
Whoever wed in August be, many a change is sure to see
Marry in September's shrine, your living will be rich and fine.
If in October you do marry, love will come but riches tarry.
If you wed in bleak November, only joys will come, remember.
When December snows fall fast, marry and true love will last
This one makes June sound like a great month to get married and all of the wives tales I found said the same – probably because it followed the annual bath (yep, that's right – annual) and so brides were still (relatively) er-hem….fresh!
♥ Did you know…
That traditionally your matron of honour needed to be married no more than once with her husband currently living? ♥
♥ Flowers – what do they mean?
For the most part we're guessing you're choosing your bouquet and flower arrangements based on your colour scheme or theme.  But did you know there's a rich history of flowers in weddings, including using the meanings of flowers to communicate with lovers (being gushy with words was frowned upon) and (eew alert) to mask the smell of the not-so-fresh bride and bridal party?
Of course there's your roses, daisies and gerberas, carnations and good ol' lilies – staples for most bouquets. But here's a few you might not have thought of that could be just what you need to send you message of love to your groom as you glide down the aisle.
Heather: wild and beautifully scented, heather represents admiration, solitude and beauty, with white heather also representing protection and indicates that your wishes will come true.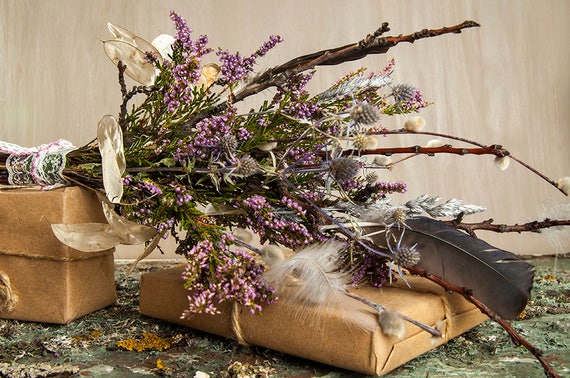 Hydrangea: Big voluminous heads, amazing colours – hydrangeas make a statement in your bouquet. They symbolise gratitude and so are a nod to those in your life who have helped you along the way, and are helping you on your married way too!
Peonies: my absolute favourite but very costly out of season (and the season is short!).  Standing for a happy life, good health, prosperity and a happy marriage they cover all bases and make for a perfect bouquet flower ♥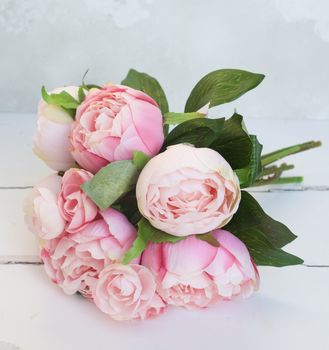 Sunflowers: thought to be the symbol of pure thoughts and dedicated love, what better flower to add to your floral scheme?
♥ Did you know…
Bridesmaids used to undress you ready for your wedding night, and the best man stood guard outside of your bedroom. No privacy there then! ♥
♥ What colour should you wear
We know that every bridal shop holds masses of white or ivory (and varying shades of) dresses, but getting married in white has not always been the case.  In the 19th Century you got married in your best dress, whatever colour it was.  It was Queen Victoria that started the trend for getting married in white but it was reserved for the wealthy of the era.
I have to admit, I was almost swayed by a beautiful cappuccino coloured taffeta number – it was glorious…but I had already fallen in love my my dress, which was a rich shade of buttermilk and looked almost golden.
Here's a poem to help, in case you fancy something different!
Married in white, you will have chosen all right. 
Married in grey, you will go far away. 
Married in black, you will wish yourself back. 
Married in red, you'll wish yourself dead. 
Married in blue, you will always be true. 
Married in pearl, you'll live in a whirl. 
Married in green, ashamed to be seen. 
Married in yellow, ashamed of the fellow. 
Married in brown, you'll live out of town. 
Married in pink, your spirits will sink.
♥ Did you know….
Evil spirits are rife at weddings!  We wear veils to confuse them and if travelling in an open carriage it usually has bells on to ward them away! ♥
I hope you've had as much fun reading this as I did creating it.  Weddings are funny old things; full of tradition, superstition and not always reflective today of the way they were in older times. But we love them ♥