Oh boy. The most popular person you know, with a huge family and loads of connections, is finally tying the knot. And you're invited.
This is an invitation to a Mega Wedding.  You know the type – around 300 'of my closest family and friends'.  Oh yes, going to a Mega Wedding is not your typical nuptial day out.  There are so many things to consider.  Fear not, mega wedding guest, for the Fairy Wedmother is here to steer you through the colossus that is approaching.
♥         ♥          ♥          ♥          ♥          ♥
♥ Ok, so never has there been a higher chance of having 'outfit duplication'.  This is where all of those hours spent absorbing everything Gok knows about embellishments and additions and gems and lace come into their own.  Who's laughing now!
♥ Food for thought…how long does it take to feed 300 people?  What if you're on the last table! The first table will be done and you're just starting.  Definitely calls for snacks in the Mulberry.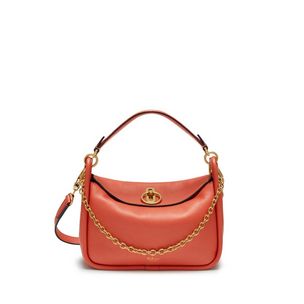 An actual Mulberry. Thanks to Mulberry for the image
♥ You might want to invest in an ear horn and binoculars – that top table is a long ways away and you'll be lucky if you can hear the speeches, never mind actually see the couple over the other 299 heads bobbing around.
♥ Oh no, not a line up. Well, it might be the only time you actually get to speak to the happy couple – you're pretty sure they're not going to get around 30 tables between courses – so you might as well steel yourself, and your heels, for a bit of a wait.
♥ No chance of catching that bouquet without a fight, there's bound to be a whole bunch of single women at a mega wedding who all have their eye on the prize and want to be the next Mrs Mega Wedding.  Kick off your shoes, affect a catchers stance and keep your eye on the flowers. Now jump…..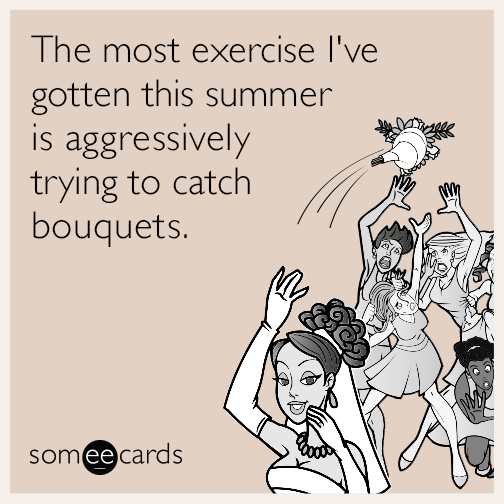 ♥  It would appear that EVERYBODY they've ever met, interacted with or shared a tube with has been invited. It's actually quite a good networking opportunity. Except it's a wedding, and there's a bar, and, well, that says it all really. Just hope there's no one there that could potentially employ you one day.
♥  With soooo many guests the chances of getting caught in a funky position (mid bite, mid pint or mid splits) and having it uploaded immediately to a stranger's social media is very high.  Battle stations…..prepare to stalk and remove any unsavoury images.
♥  As well as outfit duplication there's the worry of gift duplication.  This one's easy though….hand make something, get a bespoke engraved something. Or give cash. Bish Bash Bosh – problem solved.
Read Cash Over Pressies – How to give
♥  On the plus side: there's going to be a very big cake, the dance floor will feel like a club and there will always be someone to talk to.
The chances of getting invited to a Mega wedding (and I'm talking 250-300 plus guests here) might be slim with your circle of friends or if you have a small family but you just never know who you're working with so heed our tips and you'll have the best time ♥
Thanks to The Mini Big Band for the header image – 420 people….MEGA!