Preparing for your wedding can be a long (and sometimes stressful) process.  After months (sometimes years) of looking at flowers, cakes, cars, dresses, shoes, favours, invitations, linen…oh the list goes on….it seems like your big day will never get here.  Until **pooft** it does!
Are you ready? Of course you are. But did you even consider what you'd be doing on the morning of the big day?  No matter what time your ceremony is there are some things you will need to do, and some we just recommend. Take a look and add these to your list.
♥          ♥          ♥          ♥          ♥          ♥
♥ Eat something!
We know you probably wont feel like it but eating is essential. For you and your bridesmaids.  A hangry wedding party is not fun!  Your emotions will be all over the place so take some time to stabilise your blood sugar and keep yourself calm by eating something healthy and nutritious like poached eggs on brown toast with a little avocado. Or a bacon sarnie.
♥ Limit the drink
It's tempting to get up and pour yourself a nice bucks fizz (sometimes it's just the fizz!) BUT you have a long day ahead of you. You have hair and make-up to do, you have to get into your dress which will be very tight fitting and you have to get to your groom. Hold off on the drink until you're ready to go, and have one little glass with your squad before you all leave for your ceremony.
Do, however, drink plenty of water. You might think that you'll end up needing the loo a lot but you'll be hot in that frock and will probably dehydrate a little. Give yourself a fighting chance of not feinting by having a couple of glasses of water, and pop a bottle in your bridesmaid's bag for just before the ceremony. Nerves cause dry mouth and you want to be able to say your vows!
♥ Clean your ring
You could, of course, do this the day before by taking your ring to your jeweller and having them clean it, then leave it off over night. Either way, today is the day your ring we be looked at more than ever and photographed up close and personal.  Make sure there's no fluff, stray hairs or smudges on that sparkler.  If you're cleaning it at home, don't do it near a sink….or at least remember to put the plug in!
Image courtesy: Amazon
♥ Charge your phone
Whilst it's unlikely that you'll need it (you'll be a little busy getting married) you need to be prepared so make sure your phone is full of juice. Then give it to someone else to look after, answer your calls and take some photos for you. We Wedmothers usually take it so we can deal with any supplier queries or guests who aren't sure where they're going. This is not something you need to worry about so hand it over to someone.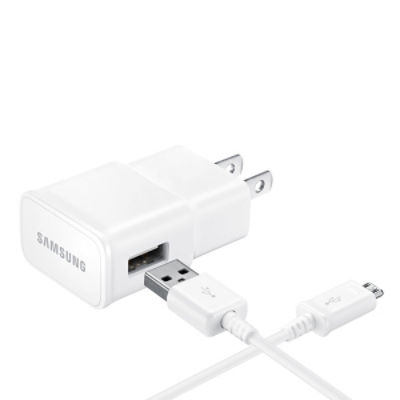 Image courtesy: Samsung
♥ Take your meds
It's easy to get swept up in the day and forget to take any medications you might need in the morning.  Remember to pop them in your bag, and to add a supply of paracetamol to sort out any headaches the day may bring (should be ok if you've had water!).
♥ Morning ablutions
DON'T wash your hair! If you're having anything at all done to your hair you have more chance of the perfect updo when it's a day past washing (we're not talking leaving it all week here people, washing the day before is fine!).  But DO clean and moisturise your face. Your make up artist will want a nice fresh canvas for her masterpiece and grubby skin does not hold make up well. Moisturise!
♥ Change your undies
Yep, I know. You've been putting knickers on successfully every day for years. But trust me, you'll want a nice fresh pair on right before you put your dress on. One of my friends, many years ago, was rushing around so much on the morning of her wedding, busy not delegating things, that she forgot to change her (very unattractive black and somewhat large) pants before putting on her dress. It was all she could think about. We giggled about it later but really, it only takes seconds to change. If you've got super posh lingerie you're bound to remember (the cost alone will probably stick that memory in your head).  And don't forget the garter!
Image courtesy: Victoria Millesime
♥ Call those suppliers!
Designate one of your wedding party to contact all of the people who are providing something for you on the day.  Your photographer and registrar will definitely turn up (unless you had a dumping of snow!) but what if your bouncy castle man has a puncture, or your photo booth is stuck in traffic?  Give your suppliers a quick ring to check they're on time, know where they're going and who to connect with once they get there. And give them a number to call in case anything goes awry.  Wedmothers are great at this…!
♥ And finally … breathe
Take time out to just sit. Look around at your wedding party, your friends, the people who love you most and are there to support you. Have a cuddle. Have a cuppa. And just….breathe. 
Image courtesy: No Place Like Aum
It's a well known fact that your wedding day will go by at a rate of knots. You'll get to 10pm and think 'wow, where the heck did that go'. So start the day right and with luck you'll have the basis for a great day that you can enjoy to the fullest full of awesome memories ♥
Have a Wedmother at your wedding and we'll keep track of all this for you (yep, even reminding you to change your pants!) leaving you free to do the breathing bit and enjoy every minute.
Header image courtesy of New Jersey Bride – Best wedding morning photo ever!